Is it difficult for you to attract more visitors to your blog? You are not the only one😂. In a world filled with so many websites and social media channels, it can be difficult to stand out and catch people's attention. Don't worry – there are simple and effective ways to increase your blog's traffic and engagement. This article will discuss 10 proven strategies you can use to increase the number of readers to your blog.
Create high-quality content
"Content is King." There is no doubt that high-quality content is the cornerstone of any successful blog. With that said, you have to make sure your posts are well-written, informative, and engaging. Use images and videos to break up the text, and make your posts more visually appealing.
Optimize for search engines
If you are serious about driving organic traffic to your blog, you need to understand the importance of search engine optimization (SEO). It is essential to use relevant keywords in the title, header, and body content of your posts. Have a mobile-friendly site that loads quickly.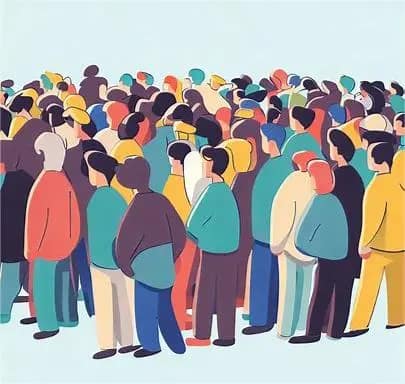 Promote your blog on social media
As a blogger, social media is one of the most powerful tools for promoting your blog and reaching a wider audience. Instead of sharing your posts on every social media channel you have, use appropriate hashtags to be able to reach more readers.
Guest posts on other blogs
Look for blogs in your niche and pitch them with a well-written post idea about a topic you may be interested in writing about on your website. Guest posting on other blogs is a great way to reach new readers and build relationships with other bloggers.
Offer freebies and incentives
Everyone loves freebies and incentives. Offer a free e-book, discount code, or other incentive to encourage people to sign up for your email list or follow your blog.
Comment on other blogs
A free eBook, a discount code, or other incentive that can be used to attract new subscribers to your email list, or show them why they should subscribe to your blog through social media, is a fantastic way to get more customers.
Collaborate with other bloggers
For you to have an effective partnership with other bloggers in your niche and achieve a great deal of outbound traffic, you will need to reach out to other bloggers in your niche in order to propose a partnership. To do this, you will need to contact other bloggers in your niche and ask for their cooperation.
Use email marketing
Email marketing is a powerful tool for building relationships with your readers and promoting your blog. Use a lead magnet to encourage people to sign up for your email list, and send regular newsletters with your latest blog posts.
Join online communities
Joining online communities in your niche is a great way to connect with like-minded people and promote your blog. Look for Facebook groups, Reddit communities, and other online forums where your target audience hangs out.
Analyze your data
Analyzing your blog's data is essential for understanding what's working and what's not. Use tools like Google Analytics to track your traffic, engagement, and conversion rates. Use this data to make informed decisions about your content and promotion strategy.
Final Thoughts
You can increase your blog's traffic, engagement, and visibility by following these simple strategies. You don't have to make complicated decisions to attract more people to your blog. If you want to make your blog a success, make sure that you create high-quality content, optimize it for search engines, and promote it through social media and other channels. Keep track of your blog's progress by regularly analyzing your data😜.