ChurchOnline by Life. Church provides a platform for churches to live stream services online. With many churches moving to digital ministry, a common question is – is ChurchOnline free to use? This article examines what ChurchOnline offers, its advantages, and any potential costs involved with live-streaming church services.
What is ChurchOnline?
ChurchOnline is a free platform created by Life. Church to enable churches to broadcast services through live video streaming. It allows church members to participate remotely in real-time worship, preaching, and events.
Key features offered by ChurchOnline include:
Live streaming of church services, events, and announcements
Chat integrations for viewers to interact in real-time
Customizable branding and layouts
A mobile app allowing access to any device
Cloud video storage of broadcasts
Analytics to track viewership and engagement
ChurchOnline aims to help faith organizations expand their reach and foster stronger connections with existing members. During COVID-19 lockdowns, it became an invaluable tool for maintaining congregation participation.
What Are the Advantages of Using ChurchOnline?
For churches, ChurchOnline provides several notable benefits:
Expands Potential Membership
Live streaming allows those unable to attend in person to still participate fully in services. This includes the elderly, disabled, sick, or those living far away. ChurchOnline enables the building of a global congregation.
Enhances Engagement
Viewers can chat and react during the live stream. This creates an interactive experience that helps remote participants feel connected.
Boosts Accessibility
ChurchOnline makes services accessible on all devices. Mobile apps allow members to join from anywhere conveniently. Closed captioning also supports those who are hard of hearing.
Requires Minimal Technical Skills
The platform is designed for easy setup and use. Churches don't need advanced technical knowledge to get started.
Free to Use
Membership, streaming, storage, and other core features are free. This makes ChurchOnline extremely budget-friendly.
For churches aiming to establish an online presence, ChurchOnline provides an ideal way to get started with minimal investment. The platform handles the technical aspects while delivering engaging ministry capabilities.
What Equipment is Needed to Use ChurchOnline?
To start live streaming on ChurchOnline, churches need:
High-speed internet connection
Video cameras (s) – such as DSLRs, camcorders, or smartphones
Microphones for audio input
Computer or encoder device to manage to stream
Streaming software like OBS or ChurchOnline Studio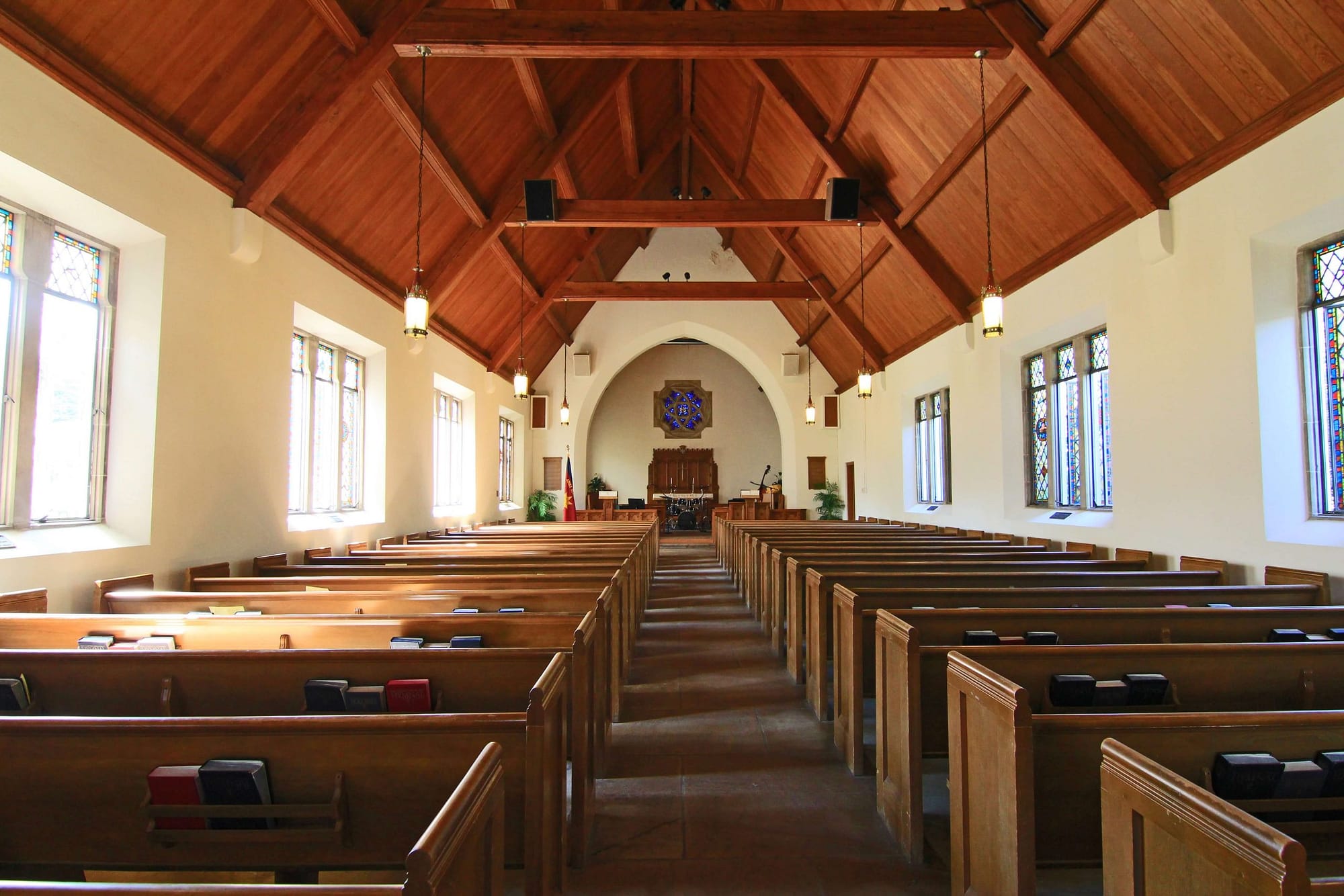 Additional equipment like lights, mixers, and cabling creates a more professional production value. However, churches can start streaming with minimal gear and build up over time.
The main costs involved are the initial investments in equipment and ongoing internet fees. However, basic setups can be affordable for most church budgets.
Is ChurchOnline Completely Free?
ChurchOnline offers its core live streaming features free of charge, including:
Unlimited viewers
Mobile apps
Live chat integration
Video storage
Custom branding
Switching between multiple cameras
There are no limits or fees for streaming length, bandwidth usage, or number of broadcasts. Churches do not need a paid membership to access ChurchOnline's core streaming capabilities.
However, churches may incur costs for equipment, internet service, streaming software licenses, production hardware improvements, and data storage for archives. While the platform itself is free, high-quality live production involves certain investments.
What Paid Add-Ons Are Available?
For enhanced features, ChurchOnline offers optional paid add-ons:
Pay-Per-View – Ticket and manage pay-per-view events
Church Online Events – Host special events and track RSVPs
Direct Donations – Accept donations directly through live streams
Metric Tracker – Gain insights from viewer analytics
Multi-Campus – Stream multiple church campuses
Church Online Stickers – Engage viewers with branded stickers
Private Live – Manage private video channels
The platform's core streaming functionalities remain entirely free. Paid add-ons provide supplemental capabilities like ticketing, donations, and advanced analytics.
Is ChurchOnline Right for My Church?
For any church aiming to establish an online presence, ChurchOnline offers a streamlined, budget-friendly solution. Benefits like easy operation, expansive reach, and built-in engagement make it an accessible option.
While free to use, churches should budget appropriately for production equipment and internet needs. Assess your ministry goals, resources, and technical expertise to determine if ChurchOnline fits. For many churches, it provides an optimal entry point into the world of digital ministry and live streaming.
The power to share services globally and foster virtual participation makes ChurchOnline a game-changing platform. Take time to explore all available features and plan an implementation tailored for your church community.
Key Takeaways on ChurchOnline and Live Streaming
ChurchOnline by Life. Church enables churches to live stream services for free. No membership fees are required.
Core capabilities like unlimited viewers, chat, mobile apps, and video storage are included at no cost.
Churches must budget for internet services, cameras, computers, and other production equipment.
Optional paid add-ons provide enhanced analytics, ticketing, donations, and more.
ChurchOnline makes streaming accessible for churches of all sizes and technical skill levels.
Assess your church's ministry goals, resources, and team capabilities when deciding to adopt.
With the right preparation and understanding of costs, ChurchOnline can connect your church with an expanding community of engaged members. Meet people wherever they are – all from the convenience of your virtual pulpit.